Thank you and Welcome to Coconat!

Dear Friends,
Over the last few years Coconat has grown from an idea to a reality. It is more than a beautiful manor house and park in the German countryside, it is a living project made up of the community who calls it home.
All of the hands who have touched Coconat, all of the projects developed here, all of the people who come to focus on their own work, are what make this place breathe with life and evolve everyday. Welcome to Coconat!
This Saturday, at 2pm, 29 April 2017,

we open our doors in celebration.
We are going full out in true Coconat Style. Music, food, art and artists, from Berlin and the Bad Belzig region, will move our feet, fill our bellies, and feast our eyes. The kids can expect to jump in a castle of their own, paint their faces like their spirit animals, and watch as balloons transform into whatever their hearts desire.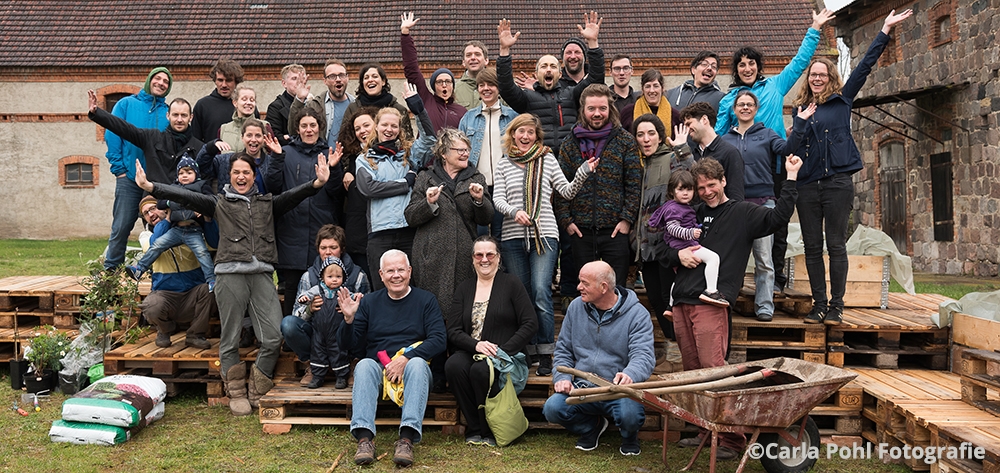 TOURS from 2pm:
We will guide you through the space and the project, as well as introduce you to our friends and partners, both local and from Berlin.
FOOD from 2pm:
Fläming Kitchen will host a Schnippel Disko Syrian Style
Smokn' Son's BBQ a new Bad Belzig Classic
Moviemiento Will crepe it up and serve you some tasty adult beverages!
KIDS:
There will a few clowns around and balloons galore!
Jumping Castle
Klein Glien's Volunteer Fire Department shows off their wonderful old-timer GDR fire truck!
MUSIC from 4pm:
ARTISANS and local initiatives:
Atelier Seraphin
DAV-Wiesenburg: Kletterwand
Frauenhändewerk
Kirchenführung
Margit Art
People meet people – Arbeitsgruppe für geflüchtete Menschen
Ree Mack
Wildnisschule Hoher Fläming
ART (on display throughout the buildings):
Elizabeth McTernan – USA/Berlin
Kuno Ebert Germany/Berlin
Michael Rocco Ruglio-Misurell USA/Berlin
BERLIN PARTNERS:

TRANSPORTATION:
Train:
Please note there are some disruptions to the normal train bus connections. Check the way carefully.To ease the process we have worked to set up a shuttle service for you!A big thank you to the
Bad Belzig Red Cross
for helping us with a shuttle service from Klein Glien to Bad Belzig Bus Station!Shuttles every hour from 1:30pm to 11:00 pm
just €1.50Bad Belzig Busbahnhof to Klein Glien
Klein Glien to Bad Belzig Busbahnhof
Car:
Here is a sheet to help with Carpooling 🙂
https://docs.google.com/spreadsheets/d/1imNnTj-I5E7Kl58nCl1d5LPG8amEsdgc83kyzP_icB8/edit#gid=0
WEATHER
Doesn't matter – we'll have a campfire outside and the fire lit inside!

OVERNIGHTS:
We still have room for caravans, camping, and a few spaces left in our indoor creative sleeping space.
Please fill in the form
if you would like to stay overnight, we will send more details!
See you very soon!
Your Country Bumpkins!
« Opening Party and Open House!