Berlin Brandenburg Coworking Festival is here!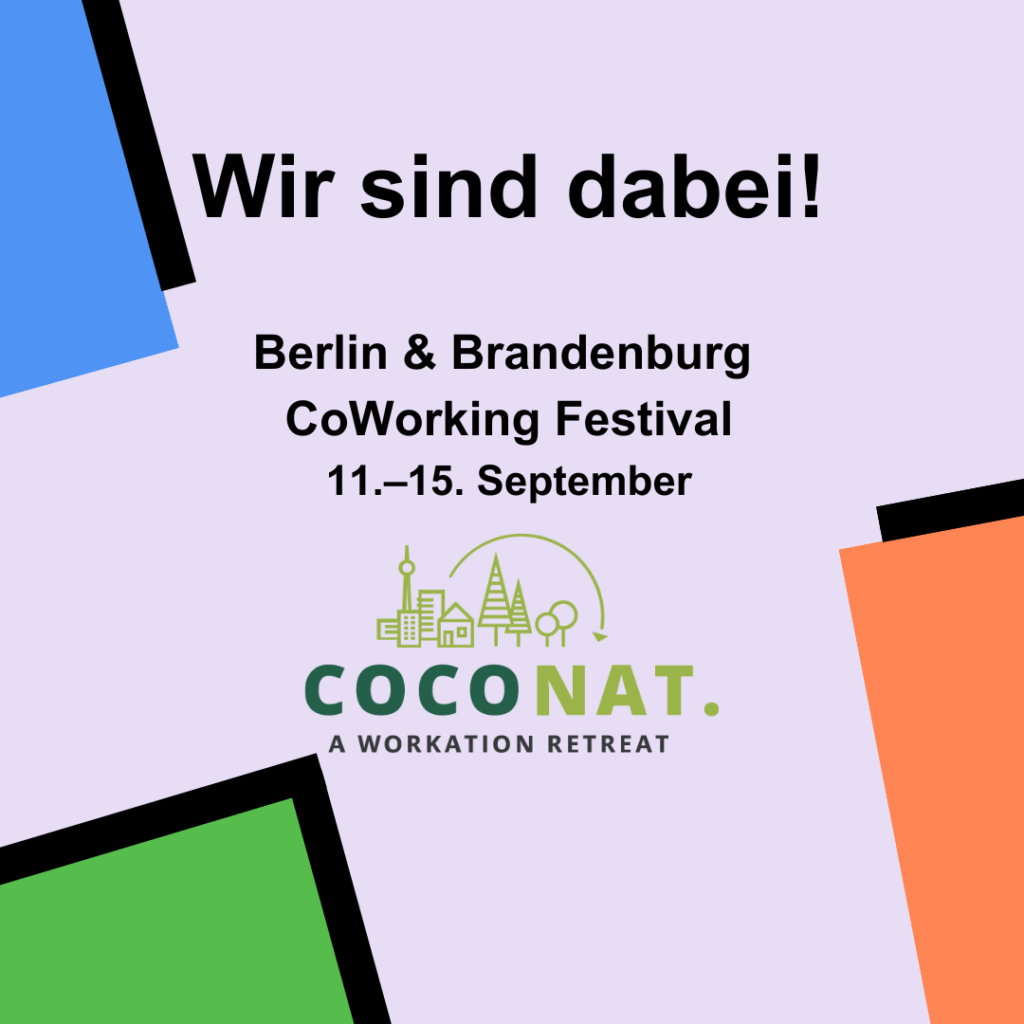 Coconat proudly participates in the Berlin Brandenburg Coworking Festival.
This year our team has been a big part of organizing the whole event, and we ourselves are planning a few things too!
Try Coworking at Coconat!
For our local friends, have you been waiting to try out coworking at Coconat? Now is the time to try! – Free Coworking trial for the week! details here
Join the conversation about Future Work and Life. Imagine how AI, XR, and workplace autonomy will change the way we live, just 10 years down the road! details here
Coconat proudly joins nearly 30 spaces in celebrating Coworking. Whether by giving more autonomy to freelancers and flex workers, making room for less cars on the highways, offering a space where peers supports each other, or a little thing like shaping the very future, coworking spaces and really at the pulse of New Work, and creating the future too.
Hope to see your smiling faces next week!
For more information about the whole event visit here
« Das Berlin Brandenburg Coworking Festival ist da!