Eventinfos
Date
11.09.2023 - 15.09.2023
8:30 - 19:00
Location
Coconat
Klein Glien 25
Bad Belzig
Price
0€ or 9€ with lunch
Open Coworking (Berlin Brandenburg Coworking Festival)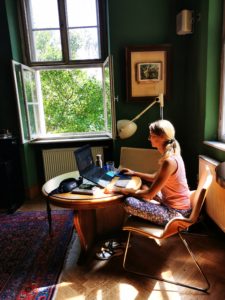 Let's Celebrate Coworking together
11-15 September is the Berlin Brandenburg Coworking Festival!
Come and try out Coworking at Coconat.
Free Coworking (for non-members)
Have you been wondering what it is like to work from Coconat, rather than commuting or staying in your home office. Come then, now is the time to give it a try!
Coconat offers one week of free coworking for those who are curious to try.
Coconat stands for Community and Concentrated work in Nature, and was designed with productivity and healthy work practices – come on by!
Want to join lunch? Everyone sits at the same table at 1pm.
9€ for buffet style vegetarian meal.