​Coconat restarts: first workshop at Klein Glien
Coconat Workation Retreat has found a new home, but how it will look and function is still being conceptualized.
post by Joel Dullroy

This weekend a group of over 60 people gathered at Coconat's new location to workshop ideas about design, activities, identity and local engagement.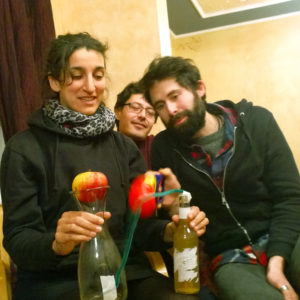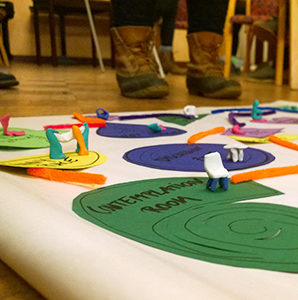 It was the first time the extended Coconat community visited the property, a historic manor house in the village of Klein Glien, 90 km south-west of Berlin.
The two hectare property has three connected buildings, a small lake, an orchard, gardens and woods. The main building is renovated as a country hotel, but has not been used for over three years.
Ideas for reviving the location were collected during a day-long session on Saturday December 3. Participants included the core Coconat team, coworking space operators, architects and designers, community organizers and – most importantly – residents of Klein Glien and the surrounding area.
Involving the local community is one of the most important priorities for Coconat. Although it will bring urban creative workers to the countryside for workation retreats, it will also be a meeting place for residents.
During the workshop, locals expressed excitement about the hotel and restaurant returning to life after so many years of inactivity. Already the district fire brigade uses a small building on the property as its base. Local farmers have expressed interest in selling produce through Coconat.
The retreat will become a bridge between the city and country. Visitors discussed the possibilities offered by the many different areas across the property. As well as concentrated coworking sessions, team events and conferences, there is room for health workshops and outdoor activities. The old barn offers a space for art studios and woodworking. The open spaces can be used for markets, open air cinema and outdoor working in summer.
All ideas were collected through prototype models and sketches, and will be used by Coconat's team to configure the property.
The buildings will be renovated over the coming months. Coconat plans to welcome its first visitors in April 2017.
« Stadt, Land, Work – Berlin & Brandenburg