Community in the Country – HTW Master's Students weigh in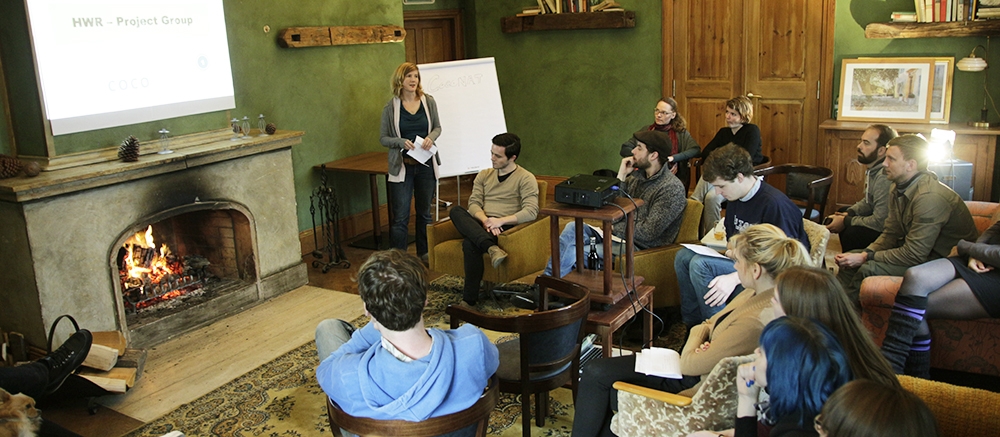 by Julianne Becker
For 6 weeks I worked with a group of students who all share a passionate vision of working together to leave this world better than the way we found it. I had the privilege of harnessing this energy to focus it on the social ambitions of Coconat.
We dove head first into the world of social enterprise, with speakers from Imagine Cargo and Fahrwerk Kurierkollektiv, Wikimedia, Solidrinks, and non-profit working on various projects related to the Economy for Common Good.
The goal of all of this was to push forward with the social goals of Coconat. To use our sustainable business as a Launchpad for engaging the rural community in which we would be operating. We developed ways to engage the people who would be our neighbors.
What was great is that we all agreed that the best way to develop any project was to do it with the community we would be working with. They worked for 4 weeks on the ideas for engaging the elders and the youth of the community, finding ways for those groups to work together, but always with the caveat that 'we need to talk with them about what THEY want' before making any concrete plans though.
Really looking forward to presenting the ideas they came up with, and refining and reworking them with the community of Klein Glien and the greater Bad Belzig area. The final ideas included creating an informal social space – opening up the café/bar, sharing ideas – sharing knowledge, skills, cars, and equipment, and a community theatre project.
We'll keep you updated about which of these will be fully realized with our new neighbors!

« ​Coconat restarts: first workshop at Klein Glien