Late Summer-Subotnik
Dear friends,
Coconat is as vivid and colourful as always, in particular in summer… but… after five years you can see that some surfaces could use some fresh paint…
In the renovation phase in the first 2 years many of you supported us with the challenge to paint he whole building and it was always great fun. To connect to this tradition we are happy to organise another nice Subotnik (volunteer-work action) like in the early days – like this group which just finished our pub in 2017 😉 Prost!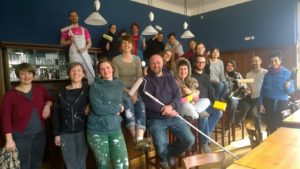 We would make it the same deal, free stay and food and for every full day working you get a voucher for accommodation, workspace, and use of our shared kitchen.
The idea is to paint together all our historic, wooden building-doors and the baseboard of the main building and westwing… it´s urgently needed: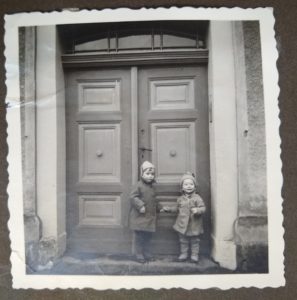 For sure to keep us all up in strengths there will be cold drinks, yummy vegetarian food and nice campfire nights in the evening. You can bring your own tent or sleep in a cosy capsule in our dorm.
Come for a nice painting workation and make your favorite Brandenburg getaway fresh and shiny 😉
Please write to Janosch (janosch@coconat-space.com) if you have questions or if you want to confirm your participation.
Cheers
Janosch & the other Landeier