Eventinfos
Date
29.03.2022
16:00 - 20:00
Location
Coconat
Klein Glien 25
Bad Belzig
OPEN COCOLAB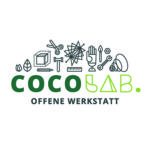 On Tuesday, the Spring comes in with us as we open the doors to the OPEN COCOLAB.
The Cocolab, an open workshop, will be opened in Bad Belzig for local and visiting users. Over the winter months a lot has happened in the field-stone barn of the Glien estate (Coconat).
We cordially invite you to get to know our newly renovated lab.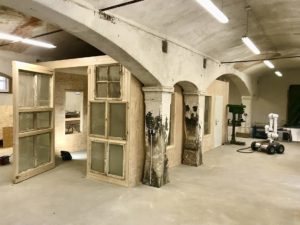 In the meantime we have got a surprising new member which we would like to introduce to you on this occasion. The company Rock-Farm is testing on site the effective carbon dioxide storage during wall construction by means of industrial robots.
Our goal of the day is the production of a textile print with our screen printing equipment, which the creative and educational center 'Die Gelbe Villa' from Berlin has kindly given us.
Afterwards, if the weather is suitable, we will make a campfire.
Drinks will be provided 😉

As usual, we will support you in trying out digital tools such as laser cutters, 3D printers and CNC milling machines and in
the realization of your ideas.
Just bring them with you! If you have a drawing or a vector or 3D file we can start right away 😉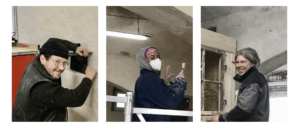 We look forward to seeing you!
Corona measures: We adhere to the 3G rules, masks are mandatory inside the event and we provide sufficient ventilation.
| | |
| --- | --- |
| | Das Vorhaben wird im Rahmen des Programms Kompetenzentwicklung in Unternehmen der Kultur und der Kreativwirtschaft und der Förderung der ländlichen Entwicklung im Rahmen von LEADER durch das Land Brandenburg gefördert. |