Eventinfos
Date
24.08.2019 - 25.08.2019
14:00 - 18:00
Location
Medienhof
Magdeburgerstraße 7
Bad Belzig
Medienhof at the Bad Belzig Summer Fest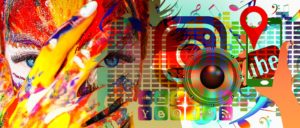 For the first time the diverse media scene around Bad Belzig presents itself at the Fläminger Medienhof of the Smart Village e.V. in .
The courtyard is open:
Saturday, 24. 8. from 14 to 20 o'clock
Sunday, 25.8. from 14 to 18 o'clock.
Every hour on the hour, the various media projects from the region introduce themselves.
There will also be music and the 'Reporter Sein' workshop for children.
Children can shoot with the video camera, speak in front of the camera as moderators or ask questions with the microphone as reporters. Led by Christine, a professional filmmaker and her assistant Rasmus (11).
You can meet the following projects in person at the Fläminger Medienhof:
The Smart Village e.V.,
the media project 'Wir zu Lande',
the citizen newspaper Fläming 365,
Coconat,
the new streaming channel 'Fläming bewegt',
the Fläminger Kreativsause and
the mobility app Share1Car.
Looking forward to seeing you at the Medienhof!