Eventinfos
Location
Coconat
Klein Glien 25
Bad Belzig
Price
18€ pP inklusive Filterkaffee, Tee und Wasser*
Europa-Brunch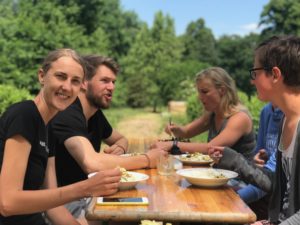 Brunch at COCONAT.
Europe tastes of diversity!
After you vote in the European elections, you are
warmly invited to our
Colorful Vegan & vegetarian
"European-Brunch".
>> Sunday, 26. May 2019
>> 10:30 – 2:00pm
>> 18€ per person, including coffee, tea, and water*
Please let us know if you will make it:
booking@coconat-space.com or 033841 44 82 99.
Warm greetings – the Coconat Team
*other hot and cold drinks can be bought additionally.