Coconat Wins German Tourism Award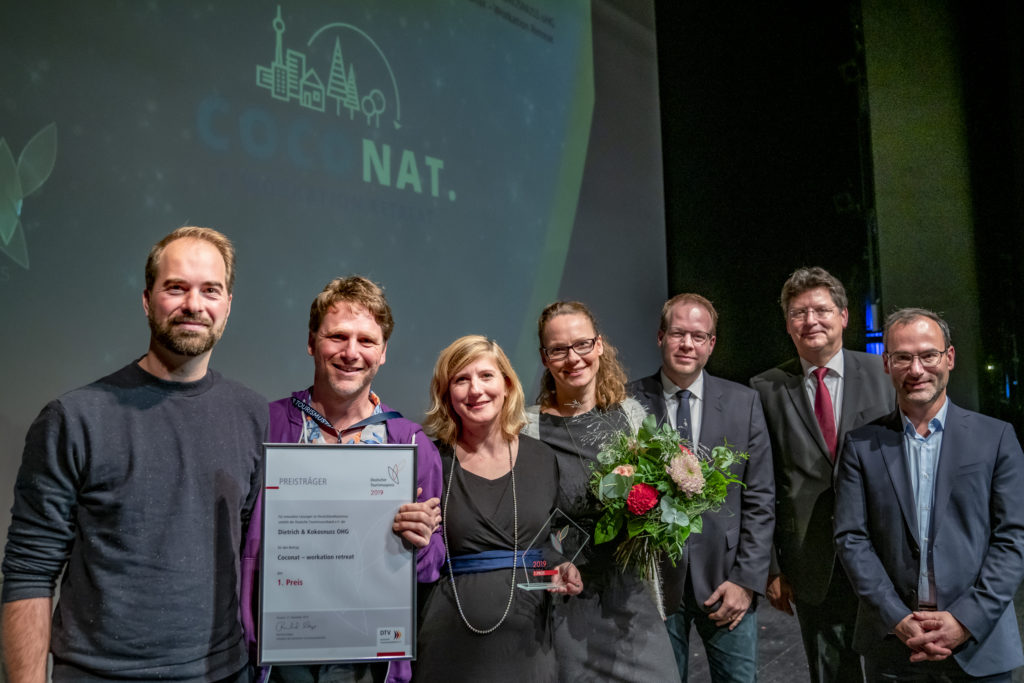 Rostock, 21 November 2019: The Brandenburg coworking project "Coconat – workation retreat" was today awarded the German Tourism Prize in Rostock. The German Tourism Association e.V. (DTV) has been awarding the Innovation Prize since 2015 for pioneering products and projects in German tourism.
"Coconat stands out as a showcase project for creative tourism development away from metropolises," says DTV managing director and jury member Norbert Kunz, explaining the decision. "The project carries the trend of coworking from urban to rural areas. Digital workers from all over the world come to Fläming to work and live there for a while. At the same time, it provides an attractive meeting place for local people."
1ST PRIZE
Dietrich & Coconut OHG
Coconat – workation retreat
Coworking off the beaten track: In Klein Glien in Brandenburg, digital nomads can work and live in an idyllic rural setting for awhile. Coconat – workation retreat offers workspace, accommodation, meals, and exchange in a formerly empty estate. Overnight stays are in a hotel room, in a hanging tent, or in a sleeping pod. The café and the pub are popular meeting places for locals and hikers as well.
www.deutschertourismuspreis.de/innovationsfinder/dietrich-kokosnuss-coconat-workation-retreat.html