Klicke hier für die Deutsche Version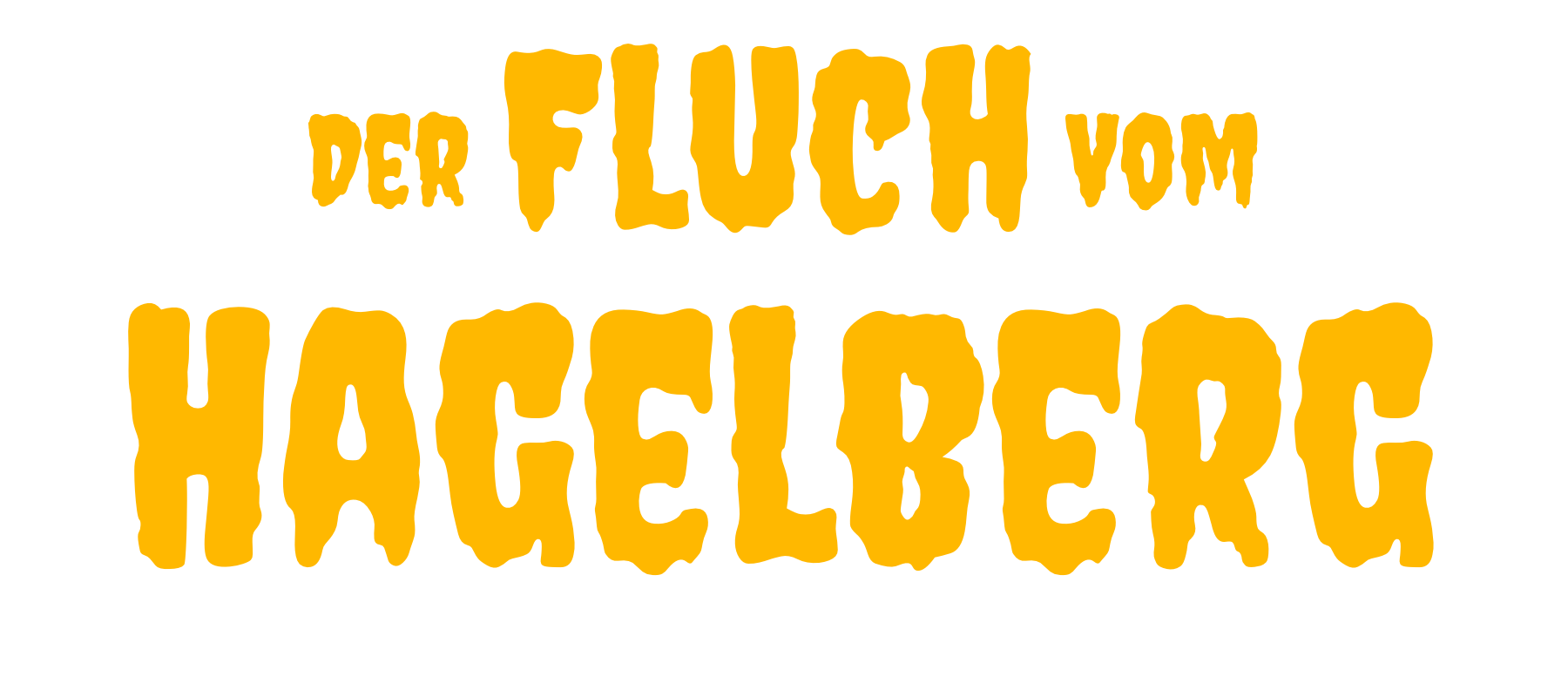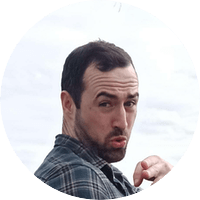 "I thought it was epic! What I liked so much was actually the setting of it. Cause it's in a creepy little basement and there's lots of really old things in there and there's actual cobwebs and shit everywhere. The environment, the aesthetics, everything, it was beautiful. Great atmosphere, very well done!"
– Peter from Ireland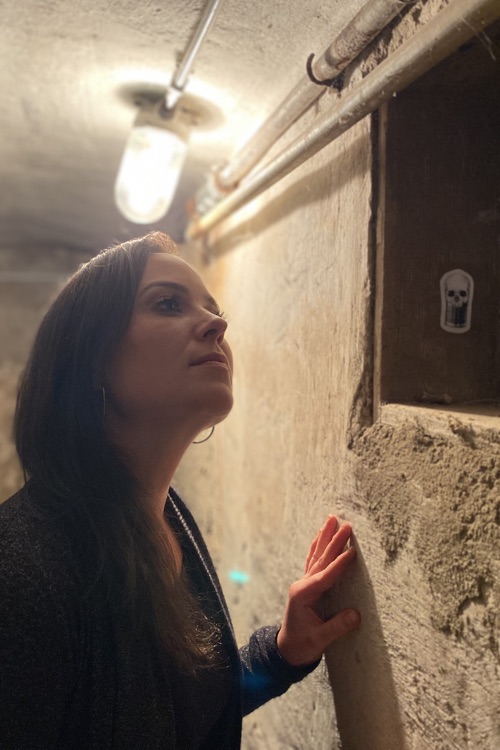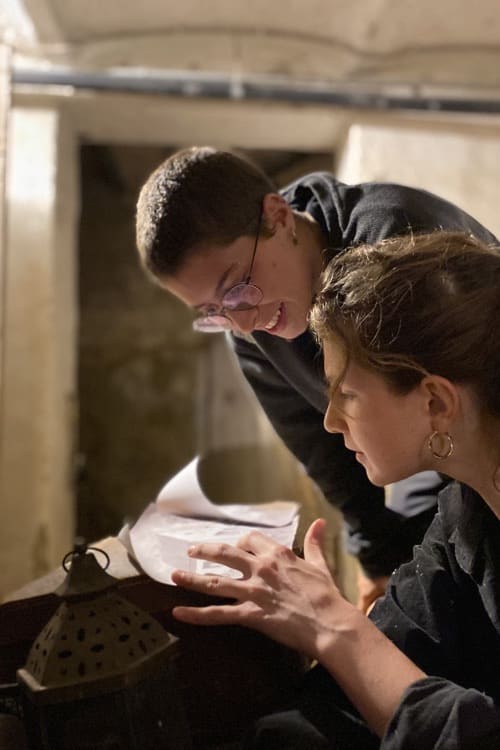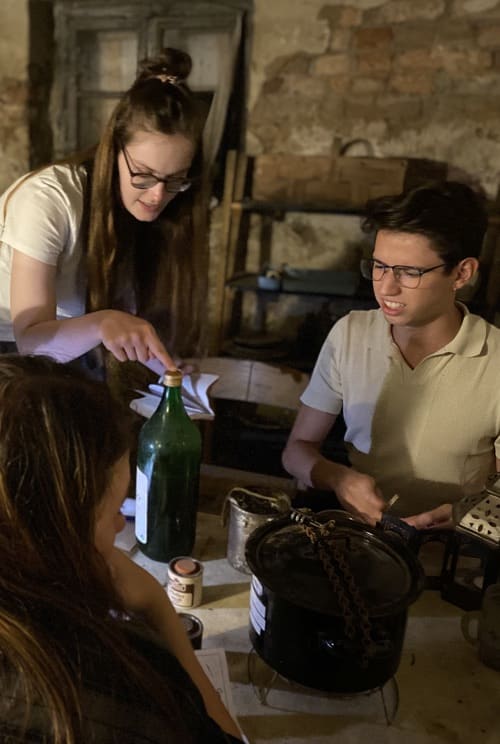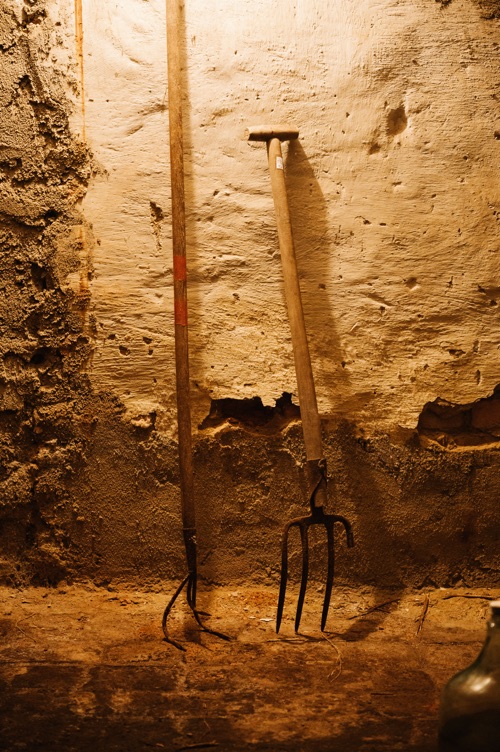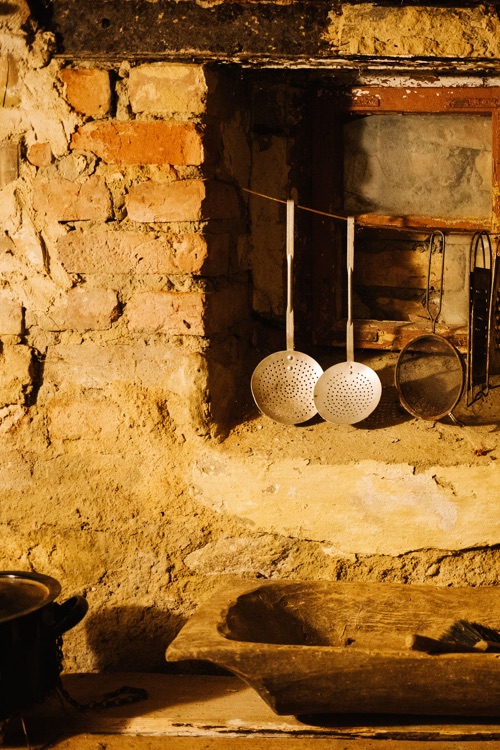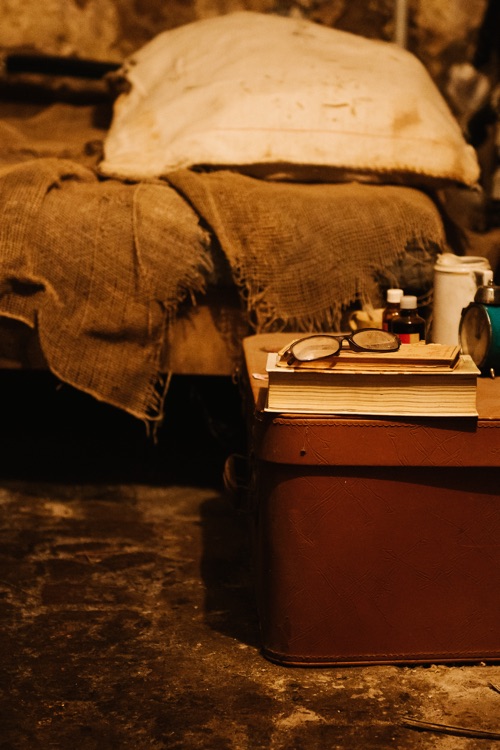 The Curse of Hagelberg
Step into a world of mystery as you venture into the basement of an old house, where the ghosts of the past linger. Rumors of a curse and premature deaths have shrouded this place in an eerie aura, but will you be brave enough to uncover the truth? This escape room offers a thrilling adventure, full of riddles and discoveries that will keep you on the edge of your seat. Can you solve the puzzles, unlock the secrets, and escape the curse before it's too late?
Time

60 – 90 min

Players

4 – 6

Cost

from 10€ p.P.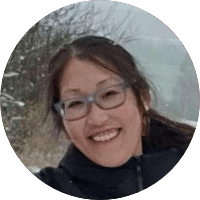 "It was really great, lots of really unique puzzles, we got a bit lost sometimes or I got a bit lost sometimes but it was really cool and surprising as well!"
– Ami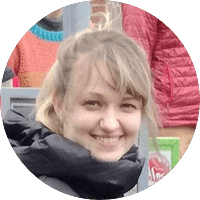 "Actually I liked this one much more than the Berlin, than the fancy one. It was very surprising, very nice, the puzzles were sometimes difficult, the maze I think was really difficult. Altogether it was really fun! "
– Hania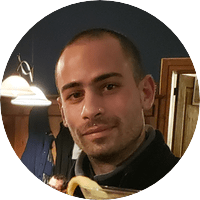 "I have to say that this escape room was genuinely really f$*%ing scary, and in the ***** room I was genuinely scared and was hugging Josh because I couldn't let go and in other escape rooms there are like actors and I'm like naaaaaaahhhh"
– Ioannis
1. Assemble your team
The escape room is a team adventure, so call on your friends, family, or colleagues and get 4-6 people together to be able to play
2. Pick a date & time
The escape room can be booked every day at 4 different times: 11:00am, 14:00pm, 17:00pm, 20:00pm
2. Send us an email inquiry
Send an email with your desired date & time to booking@coconat-space.com and we will get back to you with a confirmation
Once we confirm your booking inquiry you're all set. Please arrive 15 min before your scheduled slot and plan 60 – 90 min for the entire experience. You can pay by cash or credit card after completing the escape room. Additionally, your group can book a meal at 13:00 and 19:00.
Do I have to bring anything?
No, you don't need to bring anything, not even your phone! In winter it can get cold in the escape room so it's recommended to bring a jacket.
How much does the escape room cost?
The starting price for a group of four people is 90€. Every additional person costs 10€ extra.
What languages do you offer?
We offer the escape room experience in both English and German (even at the same time!).
Is the escape room suitable for children?
Although there are some easier puzzles that are suitable for kids, our recommended age rating is 12+.
Are there spiders in the escape room?
Everything in the escape room is real, including dead spiders and other animals. If you have a strong fear of spiders, this escape room is not recommended for you.
When can I book the escape room?
The escape room can be book every day at four different time slots: 11:00am, 14:00pm, 17:00pm, and 20:00pm. Depending on group size, the experience takes 60 – 90 min.
What happens if I'm running late?
Generally you should arrive 15 min before the start. If you're running late, please call us at +49123 4567 890 to see if a later start is possible.
Klein Glien 25
14806 Bad Belzig
workation@coconat-space.com
+49 (0)33841 448299